Is your young artisanal retro-futurist or team-scale anarcho-syndicalist graduating this year? Stumped for a present? Well, ponder no more, because exampler.com is offering this heirloom-quality 3×5 sticker: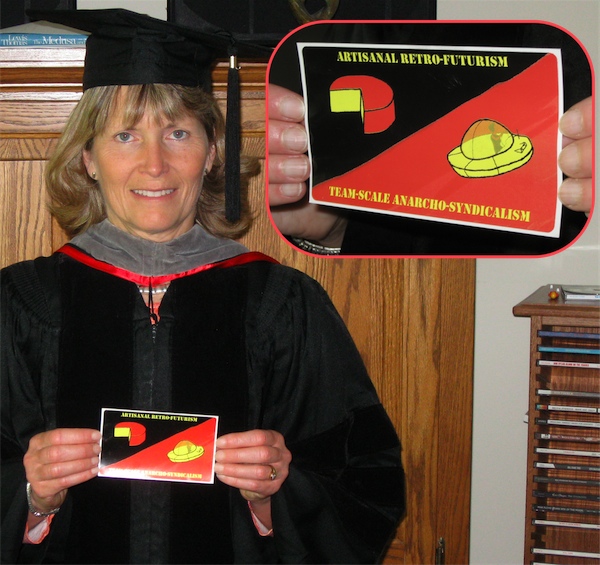 It's the gift they'll treasure forever.
And that's not all!
In honor of this year's graduates, we're offering the sticker not for $10, not for $5, but absolutely
FREE!*
No hidden charges! No shipping and handling fee! No salesman will call! No saleswoman either!
Operators are standing by. Email marick@exampler.com today!**
---
* Recipient must display the sticker in such a place and in such a manner as to prompt passersby to ask questions like "I understand and support team-scale anarcho-syndicalism, but might you explain to me how retro-futurism can be artisanal, please?" Offer good while supplies last.
** This is a serious offer. You don't have to be a graduate or know a graduate. Specify if you want one of my other stickers too. I'm out of posters.