I'll be speaking at the Scandinavian Developer Conference on March 16-17. I may be speaking at the Scottish Ruby Conference on March 26-27. I have to be back in the USA for Philly Emerging Tech on April 8th. I'd like to do a pair tour of Europe sometime in that time. I'm thinking of something like this route: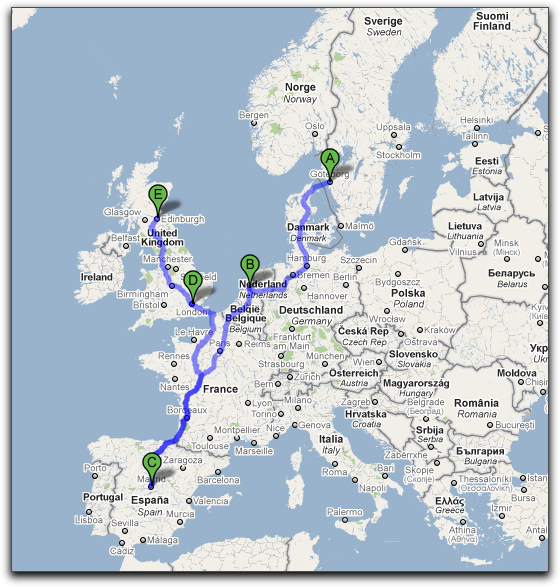 Göteburg, Sweden -> Amsterdam -> Paris -> Madrid -> London -> Edinburgh. If you'd be interested in working together, contact me. I'm looking into moving into programming-process consulting (like TDD), cutting-edge programming (like Clojure). I'm also wanting to somehow accelerate my learning of Spanish.
The rules for a pair tour is that you let me "couch surf" (sleep on your floor or couch) and provide some food (dinners, for example). I'm a poor American–I can't afford European prices.