I'm going to be producing another poster. Current draft: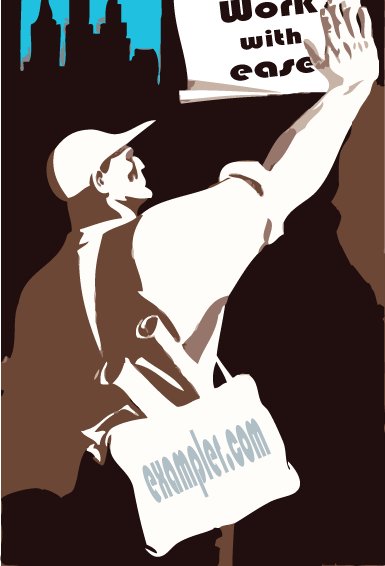 Do the words "work with ease" get the message across? Or can they be interpreted as "kick back and work as little as possible"? Or as "work should be easy", which is not quite the same thing?
If they don't, what few words might? (Keep in mind the space constraints of the poster.)
I'm also considering turning this (and perhaps the other) into a T-shirt. That would allow room for a longer slogan, perhaps "reach for a tool, and it is there" or (more obscurely) "My tools are ready-to-hand". Suggestions?
(Unrelated questions: If you want to deal easily with print shops, is Illustrator + eps files really the only game in town?)